GPS Offroad Products is pleased to announce the release of the Sun F 12 ply all terrain utility tire for ATV's and Side by Sides.  Available in a variety of sizes, this ultra durable 12 ply tire is the perfect option for the outdoorsmen looking to eliminate flat tires.
Originally developed for use by the US military, the model A-033 12 Ply was designed to handle the harshest conditions without failure.  Featuring an aggressive non-directional tread pattern, with a tread depth of more than ¾'s of an inch, the A-033 provides superior traction on every type of terrain. The footprint is a proven and popular utility tread pattern and the tread covers the entire shoulder of the tire for added sidewall protection.
A higher concentration of natural rubber is infused into the bias constructed carcass, creating an incredibly durable tire that is soft enough to grip hard surfaces while still offering exceptional tread life.
In addition to being virtually puncture proof, the A-033 features an ultra-stiff sidewall with almost no flex.  Incorporating elements of run flat technology in the design, the tire will actually maintain its rigidity without any air in it.  That means in the rare event that you puncture one, you won't have to worry about being stranded.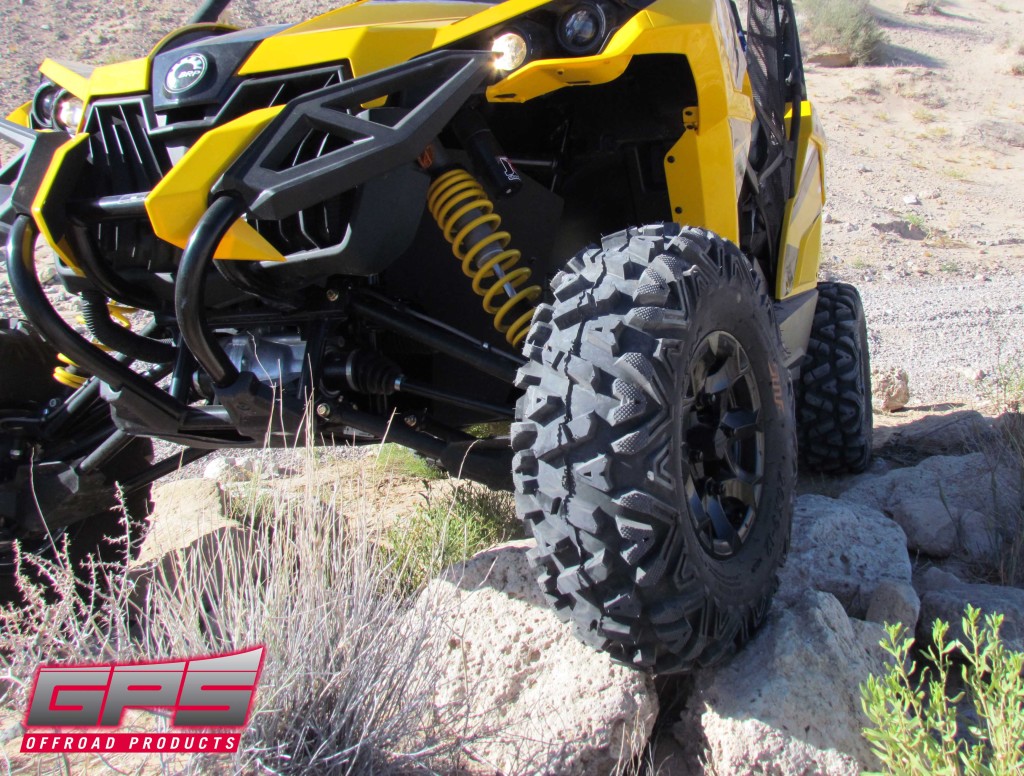 "Flat tires are never convenient but there are certain instances where getting a flat tire can make or break an experience" said Ty Zimmerman, President of GPS Offroad Products.  "Hunters don't want to deal with a flat tire while hauling out a trophy animal from deep in the backcountry and flat tires seem to be a constant nuisance to farmers and ranchers.  We've heard a lot of complaints about problems with 6 and even 8 ply tires on the market and we believe the Sun F 12 Ply tire is the solution."
Despite doubling the ply rating of most utility tires on the market, the average weight increase is just 27% over the 6 ply version of the same tire.  "Initially a tire weighing in the 29-37 pound range sounds heavy but when you consider some of the 30 and 32 inch tires are reaching the high 30's or even up to 40 lbs, it's really not all that bad" says Zimmerman.  "A few extra pounds in exchange for peace of mind is a worthy sacrifice for many users."
The 12 Ply A-033 is available in 25", 26" and 27" sizes.