Round 2 of NGPC in Taft, CA always provides for tricky track conditions. It always varies between hard slick surfaces to square-edged silty terrain. Bike set up is always a key component to this race. Taft brought a good number of racers and spectators as the entire camping area was flooded with vans and RV's.
The Purvines Racing team looked to carry the momentum they had from the first two rounds of WORCS & NGPC with Mason Ottersberg and Tyler Lynn with their strong performances. Justin Seeds has been struggling to find comfort on the bike so far this year and we were looking to help him improve on that. Sharon Mowell has been looking to keep learning and improve her skills with the GP style racing.
MASON OTTERSBERG 2nd PLACE
PRO 2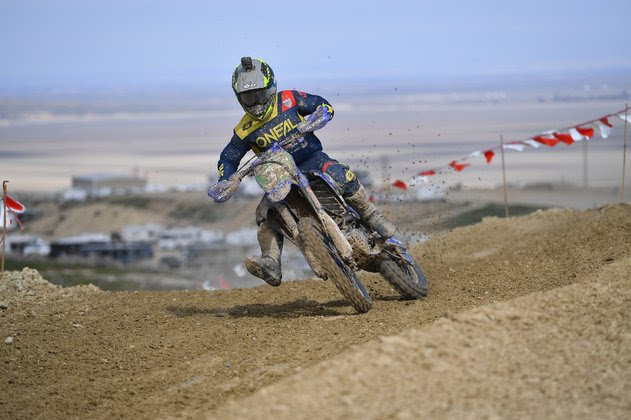 Our goal this year with mason was to give him a solid year of racing with no pressure. He needed a year to grow and rebuild his confidence. We saw potential in him for a while now and the opportunity finally came about. We have been blown away by his performances so far and we hope to help continue to be successful this year.
In his words- "I worked hard for this one. I got a relatively bad start and had to work my way from 7th to 2nd. I had some good battles with Mateo and Jake and ended up coming away with 2nd place. I feel more confident and know I can fight my way forward if I find myself behind. "
TYLER LYNN 4TH PLACE
PRO 2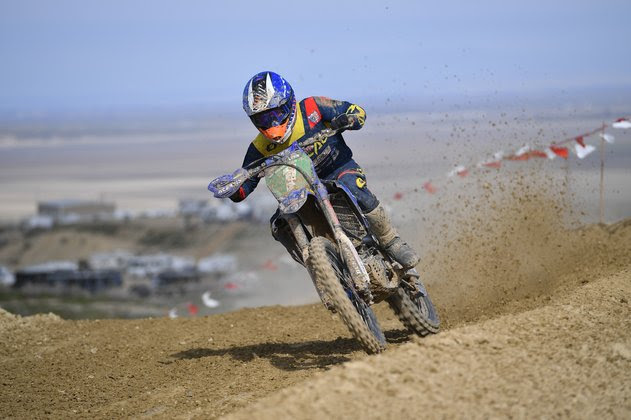 Tyler knows what it takes to win and he has started his year off pretty solid. We feel we just need to keep him on two wheels, but let him loose and do his thing. He is very young and has a bright future ahead of him. Though Tyler ended up having a crash early in the race, he still prevailed and charged hard from almost last and worked his way back to the front.
In his words- "I found myself behind Mateo Oliveira towards the end of the first lap when I found myself getting kicked completely sideways and high siding pretty hard. Took me a second to get back on the bike and get the bike going again.I ended finishing 5th physically but after some penalties I was awarded 4th place."
JUSTIN SEEDS
7TH PRO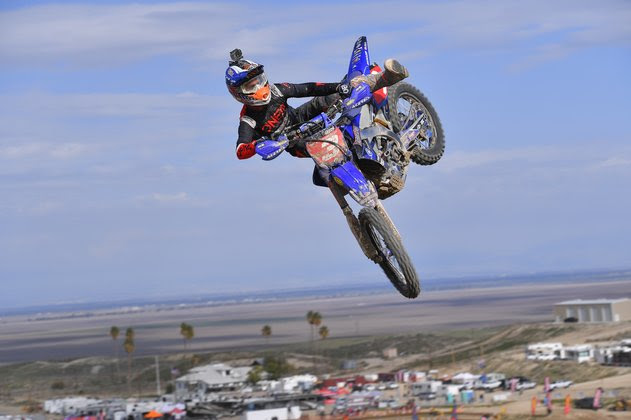 Justin has struggled to find a comfortable setting for his bike so far this year and we definitely can tell there is some work to do, but we know we can get him running back up there with this stacked field of pros. The pro class runs deep with talent and we are excited for the challenge ahead to get some pro class wins back for Purvines Racing.
In his words- "Round 2 of ngpc didn't go very well for myself. Found myself with an okay start inside the top 5 I think it was. After a couple laps I dropped back to 7th and then couldn't find a grove to try and come back towards the end of the race. Thank you to all the sponsors"
SHARON MOWELL 3RD PLACE
WOMENS PRO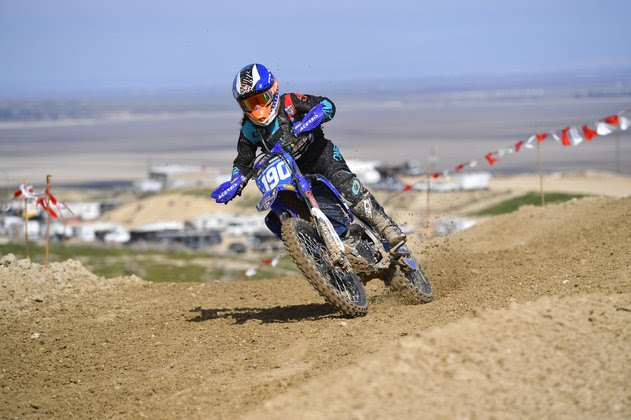 Sharon is new to the GP world so our approach is to keep teaching her how to race this stuff and get her comfortable as well. Clearly this round was a good step for her landing on the podium with a 3rd place. Lots of room to grow for her GP career and we can tell she is ready for the task at hand.
In her words "I have been learning so much about racing Grand Prix. It's been an adjustment to say the least, but I am feeling like I am getting the hang of it pretty quickly. This is my first podium so far. I look forward to keeping it on the box this year."
SHARABLE CONTENT
2020 TEAM PHOTOSHOOT PHOTOS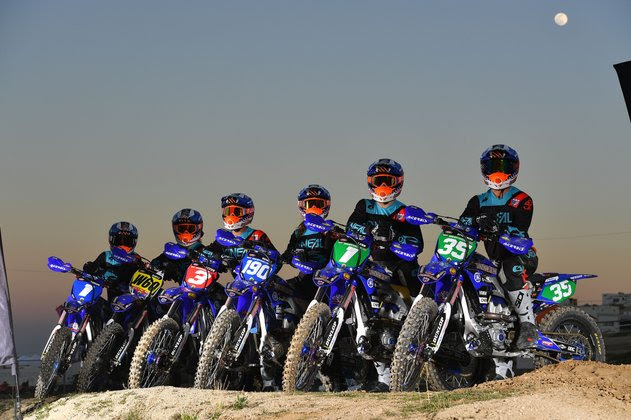 TEAM PHOTOS
PLEASE SAVE AND EDIT PHOTOS AS YOU WISH FOR YOUR USE!
2020 RACE TEAM SPONSORS