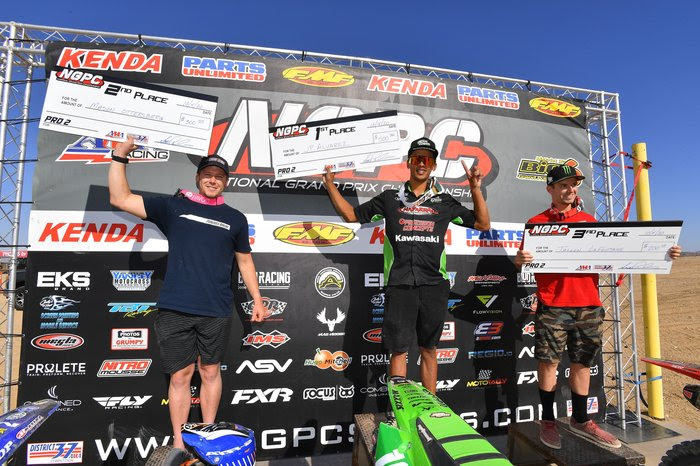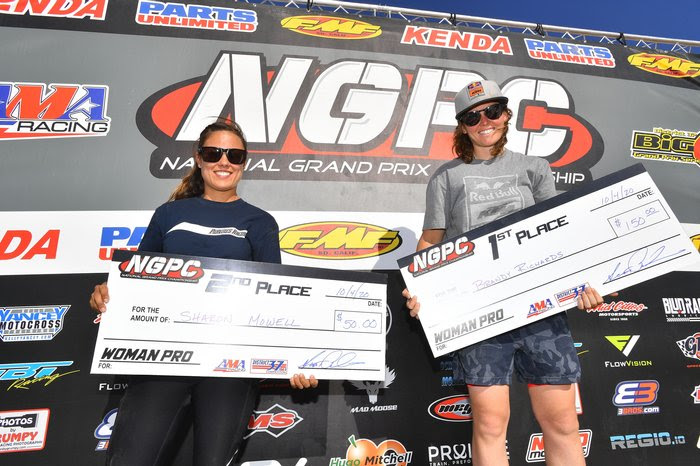 NGPC Round 5 at 29 Palms was FAST! Per the usual, we expected top speeds from our bikes, lots of dust and bumps. This type of track is one that demands a good start, otherwise you'll be shot at by rocks the size of tennis balls from the competitors bikes.
Saturday is a typical chill day that allows our riders to race the 250+ AA race as a practice. It's a perfect gauge to see how the track shaped up and where the good lines are. Tyler Lynn and Mason Ottersberg cruised and made the most of it. Mason finishing 3rd and Tyler 15th. Justin seeds changed his "practice" from the AA race to Vet Pro. Justin finished 2nd place against some other good vet talent.
Sunday, the heat was rising and the dirt was getting dry. All of the riders were in this race and talent ran deep. The 250 pro class has become so elevated compared to past years. going into this round we sat 3rd and 4th in points so we needed to get some strong finishes to move up in points. Justin has had two bike issues this year, ultimately pulling him out of the fight for any pro championship. Sharon Mowell sat 2nd in points going into this race.
Mason and Tyler got off to a good start sitting 3rd and 4th and battled hard for the two podium spots behind Jake Alverez and Tallon Lafountaine. A few laps later Tyler had bike issues and had to retire from the race while Mason battled hard the entire race to come away with a 2nd place spot. Justin Seeds rode great to finish 5th place after having a nasty spill on lap one. Sharon Mowell would finish 2nd place pro women after riding a consistent race.
MASON OTTERSBERG 2ND PRO 250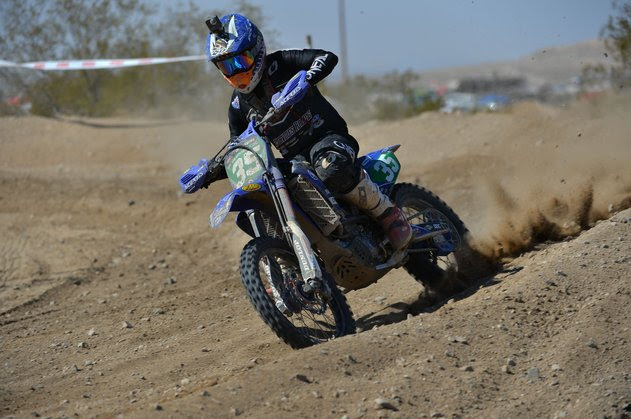 Mason kept it consistent all weekend. Saturday he made some suspension changes thanks to Precision Concepts, which made a huge difference on him for Sundays race. Sunday he got a good start and fought most of the race with Tallon for the 2nd place position. We pitted one lap before the rest of the field and told mason to push hard after the pit to create a gap by the time everyone else came in for fuel. A lap later mason found himself ahead of Tallon after they came for fuel and he charged hard to the end.
In his words: "29 Palms is always one of those races that I have a love hate relationship with. You can have moments of fun and moments of hatred for it. It is a taxing race on the mind and body and I am happy to come out with a 2nd. Every race adds to my growth as a racer and this one in particular gave me a lot of confidence in the speed I had. The bike and team did awesome and I couldn't be happier with the weekend."
SHARON MOWELL 2ND WOMEN'S PRO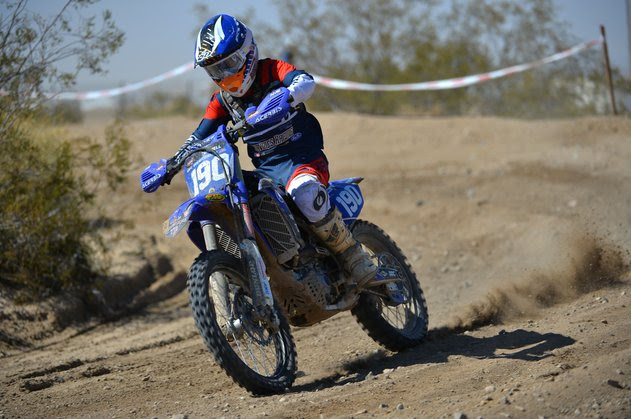 Sharon got out of her comfort zone as this was the fastest track she has had to race to date. She was fighting suspension set up all weekend and couldn't get where she was confident in her bike. She pushed hard through that and rode to a 2nd place in women's pro.
In her words: "29 Palms was everything everyone said; a very fast, dusty highway with crazy g-outs. Saturday taking first in Women AA and Sunday taking second in Women Pro. Got a good start especially on Sunday and did what I needed to do in which was choose good lines and hit my marks especially to be safe in those conditions. This year just keeps surprising me with how much I've learned and over come. Progressing every time adapting to these new type of race series. Can't wait until the next one."
JUSTIN SEEDS 5TH PRO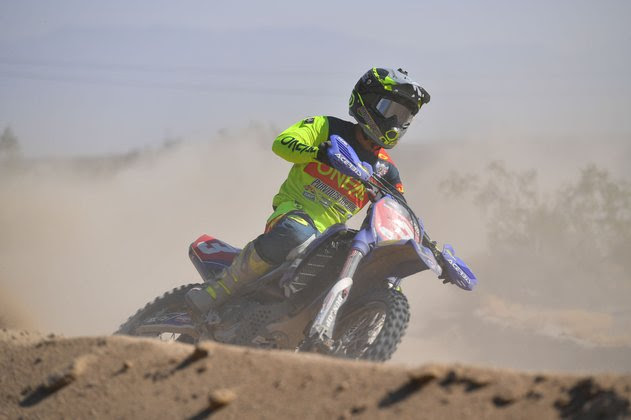 Justin is riding well again. His speed and confidence is the best we have seen it and we are pumped he got a top 5 this weekend. After a spill on lap one he charged to maintain a 5th place for the weekend.
In his words: "Started in the top 5 and ended up finding the ground half way into the first lap. After getting up dead last I new I had to push to make up time. Unfortunately I was a little off pace compared to the leaders but I did what I could do and ended up getting 5th for the day and moving to the next few races healthy."
TYLER LYNN DNF PRO 250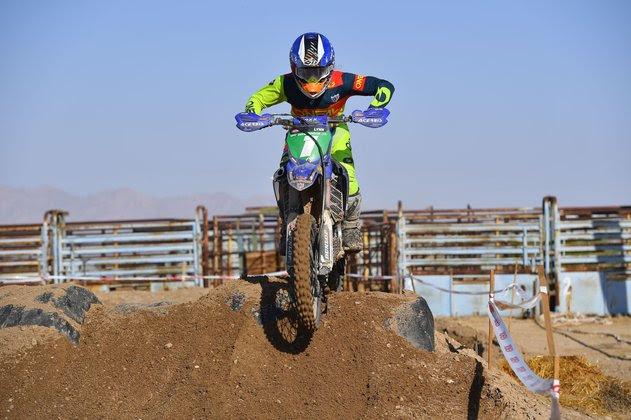 Tyler had a weekend of issues that we couldn't control. Saturday he had some bike issues causing him to finish half the practice race and on Sunday a new problem arose with the bike. Tyler had an epic battle going with Mason and Tallon until his bike started losing power. We have not figured out what happened yet, but it was a completely new problem from the day before. We are bummed we couldn't keep him in the hunt for the championship.
In his words: "Not quite the weekend we was looking for, after getting a mediocre start I made some quick easy passes and battled my way into the the top 4 where I pushed to make the pass on my team mate and the points leader feeing really well and knew that I had the speed to catch the leader when a bike mechanical took us out of the race early! But taking home a few really good positives and gonna come back swinging at the next one! Thanks to all that make this possible."